Featured: Cute Dutch Houses Holland Themed Gift Wrap Set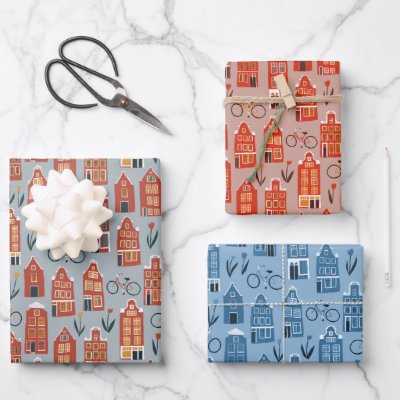 This all-occasion wrapping paper set features a repeating pattern of Dutch-style building fronts. The pattern, in three different pleasing color schemes, also includes other typical icons of Holland, like tulips, and bicycles.
This Netherlands-style gift wrap is the perfect wrapping paper for a gift for someone of Dutch heritage, or someone planning a trip to Europe. The icons are typical of Amsterdam but can be found in villages, towns, and cities all throughout Holland.
The creative artist behind this gift wrap set offers a few different variety packs featuring the same Dutch imagery and a choice of different Holland-inspired graphic patterns; see more offerings below.